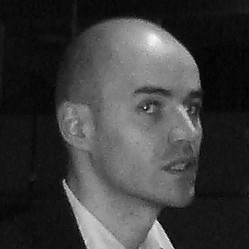 Philippe Morel, Head
 Associate Professor
Philippe Morel, an architect (dipl. Summa cum Laude) and theorist, cofounder of EZCT Architecture & Design Research (2000), is Associate Professor at the Ecole nationale superieure d'architecture Paris-Malaquais where he cofounded the Digital Knowledge program and department. Before teaching at the Bartlett he has taught at the Berlage Institute (seminar and studio) and at the Architectural Association (HTS Seminar and AADRL studio). His published essays include The Integral Capitalism (2001-2002), Research On the Biocapitalist Landscape (2002), Why Research and Contemporary Architecture should be Different (Archilab 2004), Notes on Algorithmic Design (2003), Notes on Computational Architecture (2004), A Few Precisions on Architecture and Mathematics (Mathematica Day, Henri Poincare Institute, Paris, January 2004), Forms of Formal Languages: Introduction to Algorithmics and Bezier Geometry with Mathematica (2005), Embedded Positivism: or Everything is Theoretical (2005), N Extensions to Extension of the Grid (2005), Some Geometries (2005), Computational Intelligence: the Grid as a Posthuman Network (Architectural Design, 2006), Mathematica in Architecture and Architectural Education, an Introduction, (IMS'2006, 8th International Mathematica Symposium) and Sense and Sensibilia (Architectural Design, 2011). Philippe Morel lectured and/or exhibited at Loopholes within Discourse and Practice (Harvard GSD, 2005), Script (Firenze, 2005), The Architecture of Possibility (Mori Art Museum, Tokyo, 2005), GameSetMatchII (TU Delft, 2006), at Columbia GSAPP, MIT Department of Architecture (A Few Remarks on Epistemology and Computational Architecture, Lecture, March 2006), at Architectural Association (Information Takes Command, 2007; The Laws of Thought, 2008; Pangaea Proxima, 2008; or recently What is computationalism?, 2012), at UCL Bartlett (Prolegomena to a Global Theory of Computationalism, 2011), at the Ecole des hautes études en sciences sociales (EHESS, Paris) and at the Ecole normale supérieure in Lyon. In February 2007, he curated the exhibition Architecture beyond Forms: The Computational Turn of Architecture at the Maison de l'architecture et de la ville PACA in Marseille. Explicitly departing from Eisenman's dissertation The Formal Basis of Modern Architecture (1963) the exhibition addressed both historically and theoretically the linguistic and computational turns in architectural design. Philippe Morel book Empiricism & Objectivity: Architectural Investigations with Mathematica (2003-2004), subtitled A Coded Theory for Computational Architecture, exhibited at ScriptedByPurpose (Philadelphia, Sept. 2007), is to be considered the first architectural theory book entirely written in code. EZCT work, present in the FRAC Centre and Centre Pompidou permanent collections, as well as in private collections, has been presented recently in the exhibition Out of Hand: Materializing the Postdigital at the Museum of Arts and Design in NY.
Postgraduate

55%

Undergraduate

35%

Seminar

10%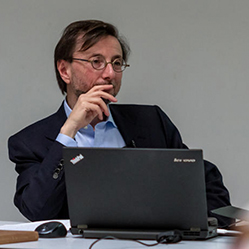 Mario Carpo
 Associate Professor
Mario Carpo is an architectural historian and critic, part-time Associate Professor at ENSA Paris-Malaquais and, currently, the inaugural Reyner Banham Professor of Architectural History and Theory at University College, London. His area of specialization is the history of architectural theory and cultural technologies, with a focus on the classical tradition and on contemporary digital design theory. Mario Carpo graduated from the University of Florence, Italy (Dr.Arch.) and from the European University Institute (Ph.D. History). He also holds an HDR (in Art History, France). Previous to his current positions, Mario carpo has occupied the following positions: Assistant Professor (University of Geneva, Switzerland, 1987-1993); Associate Professor with tenure (France, Schools of Architecture, since 1993); Head of the Study Centre, Canadian Centre for Architecture, Montréal, Canada (2002-2005); Professor, Georgia Institute of Technology (2009-2012); Vincent Scully Visiting Professor of Architectural History, Yale School of Architecture (2010-2014). He has been a visiting professor in several universities in Europe and in the United States (including the University of Geneva, the University of Florence, the University of Copenhagen, Cornell University, the Massachusetts Institute of Technology, Williams College, and Yale University) and a Resident at the American Academy in Rome (2004), a scholar in residence at the Getty Research Institute (2000-2001) and a Senior Fellow in Residence at the National Gallery of Art, Washington (2014). Mario Carpo's main publications are: The Digital Turn in Architecture, 1992-2012 (2012); The Alphabet and the Algorithm (2011; also transl. into other languages), Perspective, Projections and Design (2007, co-edited; also transl. into other languages); Leon Battista Alberti's Description of the City of Rome (2000 and 2007, co-authored; also transl. into other languages); Architecture in the Age of Printing (2001; also transl. into other languages); La maschera e il modello (1993); Metodo e ordini nella teoria architettonica dei primi moderni (1993). Recent essays and articles in Journal of the Society of Architectural Historians, Log, Grey Room, Perspecta, Harvard Design Magazine, Domus, L'Architecture d'aujourd'hui, Arquitectura Viva, Arch+, AD/Architectural Design, Lotus International, Abitare, Artforum, etc.
Postgraduate

55%

Undergraduate

35%

Seminar

10%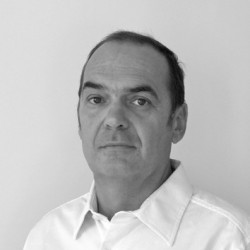 Christian Girard
Professor
Christian Girard is an architect and theoretician practising in Paris. He holds a Doctorate in Philosophy from the Université Paris I Sorbonne and a HDR (Habilitation à Diriger des Recherches) from Université Paris 8, Philosophy Department. He was Professeur d'Architecture at Ecole d'Architecture Paris-Villemin where he served as Chair from 1996 to 1998. He is a founding member of the school Ecole Nationale Supérieure d'Architecture Paris Malaquais, which opened in 2000, where he is Professor and directed the Theory History Project Department. Since 2011 he heads the Digital Knowledge Department.
Author of "Architecture & Concepts nomades, Traîté d'Indiscipline" (Bruxelles,Mardaga, 1986) an essay on architectural epistemology and of numerous theoretical writings available on www.theorytag.org, he has lectured widely. His practice, Atelier d'Architecture Christian Girard. Works and projects have been exhibited in Paris (Centre Pompidou, Pavillon de l'Arsenal,l'I.F.A., E.S.A), Florence, Mexico, Seoul, Montreal, Berlin (AEDES Gallery), Rotterdam (NAI). Both his practice projects and his critical writings have been published in Europe and worldwide.
Postgraduate

50%

Seminar

50%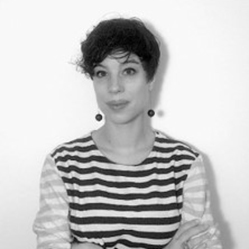 Emmanuelle Chiappone-Piriou
Assistant Professor
Emmanuelle Chiappone-Piriou, currently a PhD Candidate at TU Wien, received her Architecture Diploma from ENSA La Villette and graduated in History of Architecture at Panthéon-Sorbonne University. An independent curator, she focuses on experimental architecture, in relation to art and computation. She collaborates in academic research groups (TU Vienna, UniArts Helsinki), curates, publishes essays and writes for exhibitions, lectures and teaches internationally. Chiappone-Piriou was previously programme curator at the FRAC Centre (2011-2016), where she curated events and exhibitions ('Relief(s)', 2015; 'The City as a Vision', 2014; assistant curator for ArchiLab 'Naturalizing Architecture', 2013). She collaborated on numerous exhibitions, at the Centre Pompidou and Centre Pompidou-Metz (2009-2010), then at OMA/AMO (2011).
Postgraduate

5%

Undergraduate

85%

Seminar

10%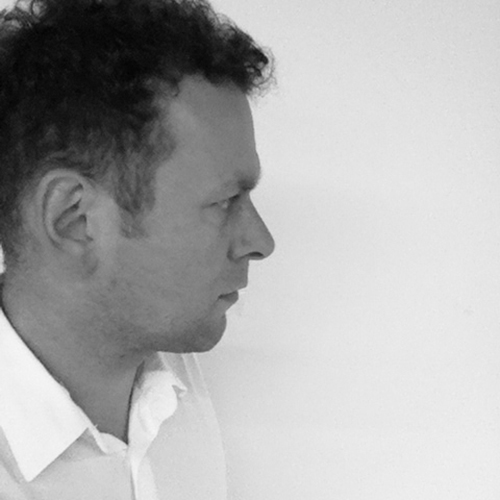 Frank Minnaërt
Assistant Professor
Frank Minnaërt is a French/Australian architect, academic and researcher. He has taught for 7 years until 2013 as a full-time Lecturer in the School of Architecture at the University of Technology, Sydney in the Undergraduate and Master programs. Frank established his multidisciplinary design practice in Sydney in 2006 and in Paris in 2014 operating in multiple fields: architecture, design, installation, curatorial works, research and publication. His practice has received several design awards and been published worldwide. Projects have exhibited internationally including at the Venice Architecture Biennale. His current research examines the conditions, processes and techniques for the production of hybrid environment as urban strategy in collaboration with the Atelier International du Grand Paris (Frank Minnaërt, Formes du déplacement – Forms of displacement, Paris, AIGP, 2014).
Postgraduate

5%

Undergraduate

85%

Seminar

10%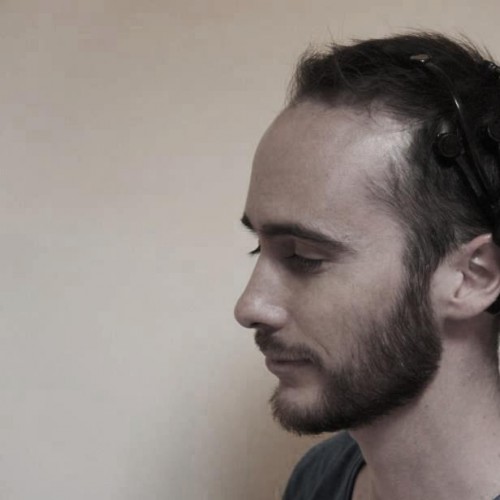 Pierre Cutellic
Assistant Professor
Pierre Cutellic is a French architect. He holds a first Master of Architecture from E.N.S.A.T. (Toulouse, France) and graduated at E.N.S.A.P.M.(Paris,France) in 2007 where he started teaching and lecturing on digital technologies and practices in 2006. Since then, he has been practicing in several architectural firms in the research and development of generic and automated systems from conception to construction design and management. He joined Gehry Technologies in Europe in 2008 as a Project Consultant and worked until 2012 on various and intricate large-scale projects across Europe and the UAE. He is currently lecturing and teaching several studios and workshops on Integrative Design in Europe and Switzerland. In 2012, Pierre founded The Computational Monkeys, an architecture and design firm, through which he pursues his work and research.
Postgraduate

20%

Undergraduate

70%

Seminar

10%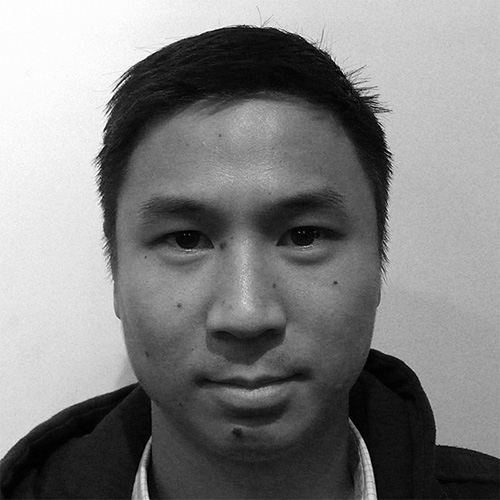 Minh Man Nguyen
Assistant Professor
Minh Man Nguyen is a civil engineer from ESTP (Paris), graduated architect from both France (ENSAPLV) and USA (Georgia Tech). He now teaches a class on the use of digital tools at E.S.A., he also leads the school think tank about the educational form of digital concepts and tools. At E.N.S. Paris-Malaquais School, he has been teaching in workshops and some studios in the Digital Knowledge department.
He cumulated 9 years of professional experience in numerous firms, including the Atlanta firm Mack Scogin Merill Elam Architecture. He also joined the structural engineering office RFR, located in Paris, where he especially worked in the "Complex Geometry" department, among others. There, he contributed to the University of Vienna research program about optimization algorithms and their application in architecture, and additionally worked on highly sophisticated shapes, such as the LVMH Fundation.
In 2011, Minh Man Nguyen co-founded the architecture firm WAO, in Paris, developing a way of working based on the very act of manufacturing. He also co-founded WoMa, la fabrique de quartier in early 2014, a place promoting the collaborative use of skills, tools, and work.
Postgraduate

60%

Undergraduate

40%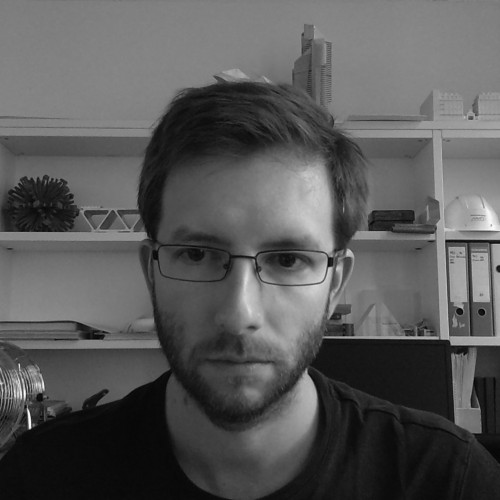 Nicolas Leduc
Assistant Professor
Nicolas Leduc studied structural engineering at ESTP in Paris where he graduated in 2001. Then he completed architecture studies in 2006 in ENSAPM where he now teaches structure, geometry and scripting.
For ten years, he works at RFR as a specialist in analysis and optimization of non-standard complex skins and structures. He takes part in technical development and construction aware geometry design of skins and supporting structure of complex facades. Research and development is also part of his activity at RFR as he contributed to the IAPP (Industry Academia Partnerships and Pathways) European Research program "Architectural Freeform Structures from Single Curved Panels
Postgraduate

60%

Undergraduate

40%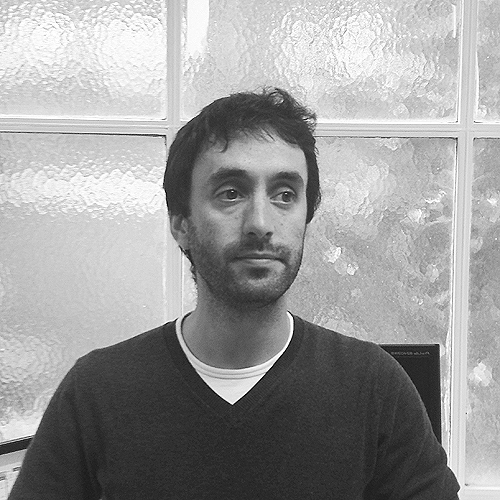 Felix agid is an architect, co-founder of EZCT Architecture & Design Research. The EZCT work focuses on the imbrication of computational technologies and industrial processes. EZCT presented his work in France and abroad: Archilab 2013 (Orléans); Centre Pompidou (2012); Art Biennial of Seville (2008); Mori Art Museum in Tokyo (2004); Centre Pompidou (Permanent Collection, Paris); Archilab 2004 (Orléans); scenography for the Architectures Non Standard exhibition at the Pompidou Centre (2003). EZCT worked on shape optimization in partnership with INRIA (algorithmic chairs, EZCT/INRIA) and is co- winner of the international competition for the Seroussi Pavillon (Meudon 2006). Felix Agid teaches at the School of Fine Arts Angers-Tours-Le Mans (esba TALM ), and he heads with Christian Morin the research program Synthetic (www.synthetic-lab.net ). Felix Agid is also a PhD candidate in history and philosophy of mathematics at the EHESS. His thesis concerns the history of architecture and the computer vision.
Postgraduate

40%

Undergraduate

20%

Seminar

20%

Workshops

20%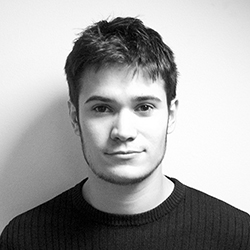 Tristan Gobin
MArch Student
Tristan Gobin is a M.Arch candidate of the Digital Knowledge Program at the Ecole Nationale supérieure d'Architecture Paris-Malaquais (Paris). He has been working at EZCT Architecture & Design Research (Paris) for several years, and actively participated to numerous research projects. Amongst them, the U-Cube system, displayed at the Multiversité Créative exhibition at the Centre Pompidou (Paris, 2012), and the Studies on Recursive Lattices recently exhibited at Archilab 2013 (FRAC Orléans, 2013). Tristan led several architectural robotic workshops at the ENSAPM and the UCL-Bartlett School of Architecture since 2012, and is now pursuing his research combining mathematics, mechanics and architectural design
Webdesign

80%

Workshops

20%